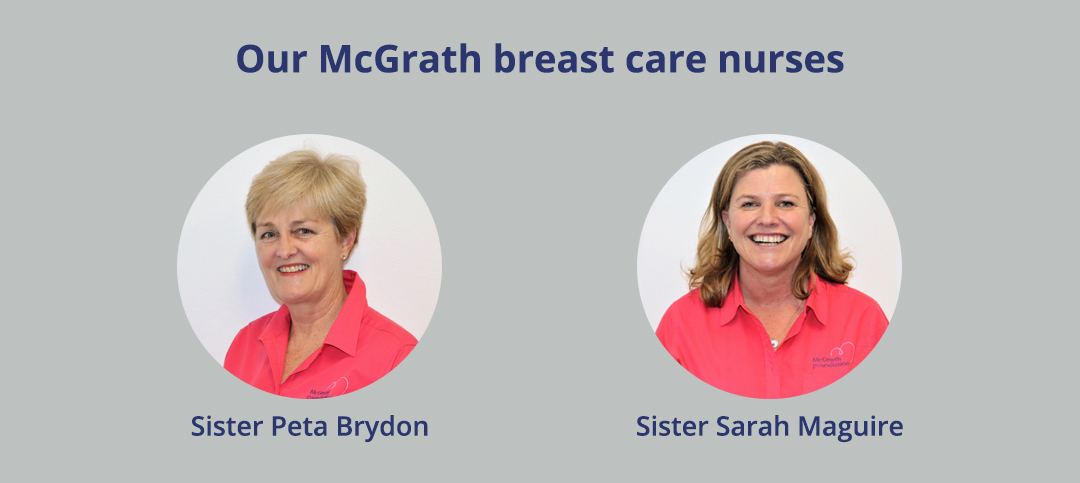 Our McGrath Breast Care Nursing Team
From the time of a breast cancer diagnosis, through to treatment and beyond, our breast care nursing team provides support, information and timely treatment advice to empower and support breast cancer patients and their families.
Your breast cancer nurse will be a trusted, consistent and knowledgeable point of contact.
Our breast cancer nurses include Sr Sarah McGuire, Sr Melinda Asline, Sr Jennifer Austin, Sr Ruth Cho and Sr Peta Brydon.
Mrs. Tamara Cooper
Practice Manager

Tamara is the engine room behind our patient care, scheduling and organising patient appointments and operating lists for Dr Cheung's patients.
Tamara has over 20 years' experience in the medical industry and has a thorough understanding of the different needs in patient care. 
Tamara is a highly experienced practice manager, and the go-to person to ensure timely treatment, and coordination and management of all multidisciplinary specialists, allied health professionals and GPs involved in your breast care.
Multidisciplinary team affiliated with us includes:
Medical Oncology
Radiation Oncology
Psychology
Genetics
Anaesthetics
Lymphoedema Specialists
Physiotherapists
Exercise physiologists
Nutritionists