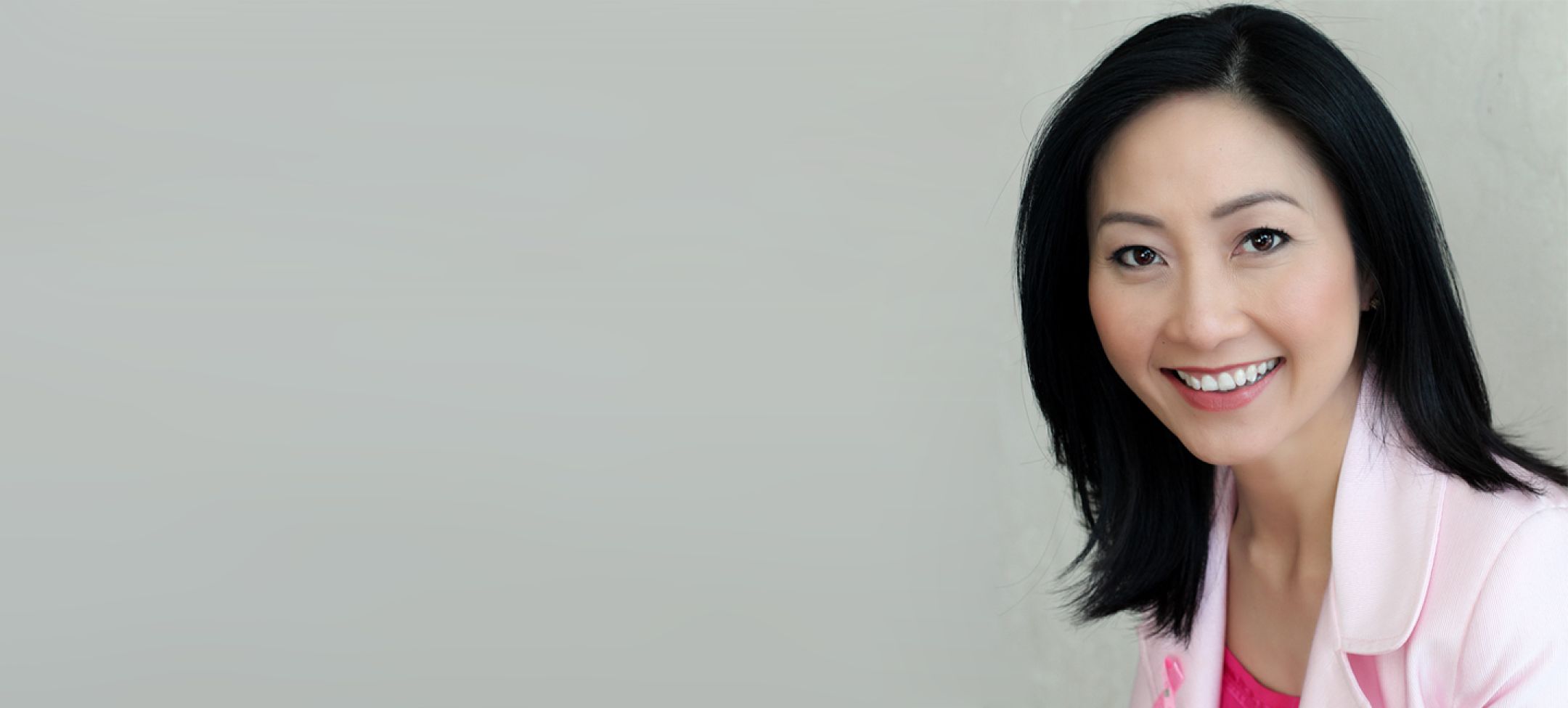 Meet Dr Cheung
MBBS FRACS
Breast Surgeon
St Vincent's Private Hospital
Macquarie University Hospital
Nepean Public Hospital
Nepean Private Hospital
Meet Dr Cheung
MBBS FRACS
Breast Surgeon
St Vincent's Private Hospital
Macquarie University Hospital
Nepean Public Hospital
Nepean Private Hospital
Dr Cheung grew up in Sydney and graduated from the University of Sydney in 1993. She followed her father's footsteps to become a surgeon but chose to specialize in breast surgery as she saw that was her calling. Having a deep fascination with medical science and art from a young age, Dr Cheung believes that breast surgery offers her the right mix that enables unsurpassable career satisfaction.
She obtained her surgical fellowship from the Royal Australasian College of Surgeons in 2001 and over the last 20 years has enjoyed engaging and working with women.  She finds breast surgery especially rewarding. In her own words, "Growing up with only sisters, I am naturally a woman's advocate. I feel extremely privileged to be able to offer a positive and tangible impact in my patient's lives. I cannot think of doing anything else but what I am doing each and every day, to help patients feel better about their health, aiming for cure, or improving their self esteem."
Throughout her career, Dr Cheung is involved in research and teaching at the University of Sydney as well as Macquarie University. Her breast unit has reported one of the highest rates of immediate breast reconstruction at the prestigious San Antonio Breast Cancer Symposium in 2016.
Her research and clinical practice is focused and dedicated to the multidisciplinary delivery of the most up to date, evidence-based, and individualized treatments to her patients.
In her spare time, Dr Cheung enjoys spending time with her family in the outdoors, and when she has the odd spare moments to herself, she enjoys immersing herself in visual arts.
Qualifications and Training
Bachelor of Medicine, Bachelor of Surgery (MBBS) University of Sydney 1993

Fellow, Royal Australasian College of Surgeon, (FRACS) 2001
Overseas Experience 
Harvard Medical School, Boston
University of California, Los Angeles
Raven Institute, London
European Institute of Oncology, Milan
Credentials
St Vincent's Private Hospital Sydney and Clinic

Macquarie University Hospital

Nepean Public and Private Hospital, Head of Breast Surgery

Breast Screen NSW
Breast Cancer Institute, Westmead
Current Memberships and Endorsements
Senior Clinical Lecturer, University of Sydney
Clinical Lecturer, Macquarie University Hospital
Royal Australasian College of Surgeons (RACS)
COSA Clinical Oncological Society of Australia
Australasia Society of Breast Diseases
Breast Screen NSW
American Society of Breast Surgeons
Breast SurgANZ
General Surgeons Association
ANZ Breast Cancer Trials Group
Foundation for Breast Cancer Care Australia
Australian Medical Association
Dragons Abreast
Academic Research
Accuracy of FDG-PET in predicting pathological complete response (pCR) in breast cancer patients treated with neoadjuvant chemotherapy. RACS Annual Scientific Congress Melbourne May 2021
The role of FDG PET in neoadjuvant chemotherapy for breast cancer. RACS May ASC 2019
Practice Patterns of Antibiotic Prophylaxis in Oncoplastic Breast Surgery: A Nationwide Survey 18th to 21st Oct 2018, Melbourne Breast Conference 
Paradigms in Breast Cancer Management in Previously Augmented Patients: Time for a Change? 18th to 21st Oct 2018, Melbourne Breast Conference
Immediate breast reconstruction is highly accepted by breast cancer patients undergoing mastectomy when routinely offered – recent experience of an Australian tertiary oncoplastic breast unit. December 2016 San Antonio
Efficacy and Safety of Transexamic Acid in Oncoplastic Breast Surgery: A systematic review 18th to 21st October 2018, Melbourne Breast Conference 
Nipple sparing mastectomy and no – in breast recurrence over 5 years, Sep 2016 Leura Breast Cancer Conference 
Incidence of Chemotherapy in the setting of immediate breast reconstruction, Sep 1016 Leura Breast Cancer Conference
Radiotherapy associated complications in the setting of immediate prosthetic breast reconstruction, Sep 1016 Leura Breast Cancer Conference
Nipple sparing mastectomy with latisimus dorsi breast reconstruction, Sep 1016 Leura Breast Cancer Conference 
Attitudes of Breast SurgANZ members to nipple sparing mastectomy- An online survey May 2015- RACS ASC Perth 
Systematic Review of Thoracoscopic Internal mammary lymph node dissection May 2015 – RACS ASC Perth 
Thoracoscopic Internal mammary lymph nodes dissection – case reports May 2015 RACS ASC 
Cosmetic considerations of Nipple sparing mastectomy May 2015 RACS ASC 
Uptake of Breast Reconstruction – A personalized approach to management of breast cancer May 2015 RACS ASC 
Breast implant-associated squamous cell carcinoma – a rare long term complication 2014 – Annual Scientific Meeting International Academy of Pathology 
The Role of Therapeutic Mammaplasty in breast cancer surgery and its impact on breast cancer adjuvant treatment. Sydney International Breast Cancer Conference – Oct 2012 
Therapeutic Reduction Mammoplasties- How I do it. NSW Breast Surgeons – November 2009 Sydney Presentation
Nipple sparing mastectomies a case series of a surgeon's experience. Australasian Society of Breast Diseases Annual Scientific Meeting 2011